Pacific Candy Wholesale – The sweetest candy suppliers
Frequently asked questions about returns and refunds
Welcome to Pacific Candy Wholesale, the sweetest candy supplier in Canada. If you're looking for information on returns and refunds, you've come to the right place!
Check out some of our commonly asked questions below for some quick help with any inquiries you may have. If your question isn't on the below list, simply reach out to us here and we'd be more than happy to answer it for you.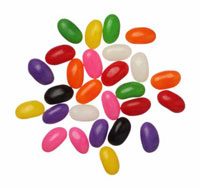 Please don't hesitate to get in touch with Pacific Candy Wholesale for any additional questions or concerns you may have. You can reach us by email or give us a call at 289-562-0334.
Are you a candy vendor? Contact Pacific Candy Wholesale today and

let's work together.
Looking for a Canadian candy distributor you can rely on? Look no further! Get in contact with our team today and start receiving delicious candy and stellar customer service, time and time again. We look forward to hearing from you.